The 2015 Dodge Charger is well known around the automotive world for its exceptional power and sleek exterior design. However, the versatility of the 2015 Dodge Charger is not limited to just its engine and exterior features, as it seats up to five people with a passenger-friendly interior. Now, residents of Butler, Kinnelon and Bloomingdale can find the 2015 Dodge Charger at Precision Chrysler Jeep Dodge Ram.
To give you a better feel for the Dodge Charger, you can read our full-scale review that highlights all of the amazing features inside of the vehicle.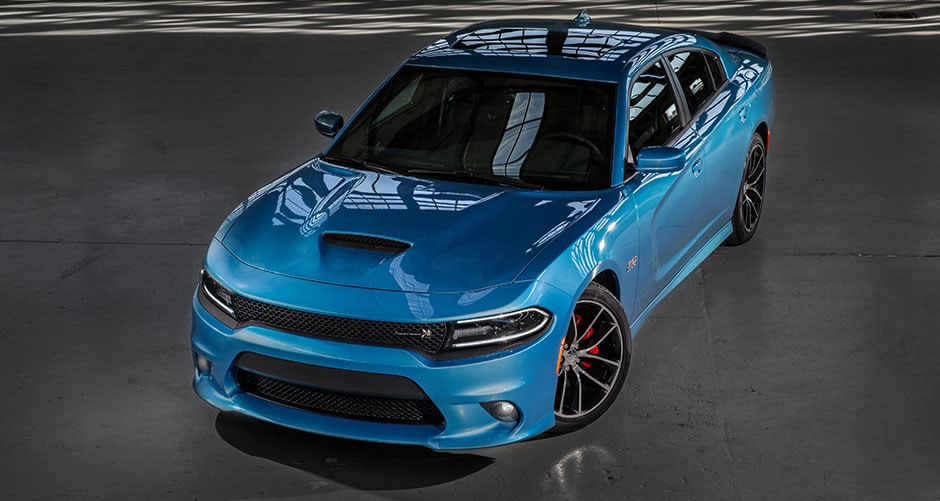 Muscle Car Profile
While a newer model, the 2015 Dodge Charger still incorporates the classic muscle car feel to its exterior design. Side door scallops and wraparound headlights and taillights work to give the body of the car definition and character. A three-piece spoiler on the rear hangs over the back of the car for aerodynamic efficiency and stylish addition. While the front hood features the iconic muscle car bulge, the redesigned crosshair grille is a modern twist that surely won't be forgotten once seen out on the road.
Performance
There are a number of different engine options that you can configure inside of your 2015 Dodge Charger. With a wide variety, the engine availability matches the characteristics of any type of driver. However, to fully channel all that the 2015 Dodge Charger has to offer, it's beneficial to equip the vehicle with the supercharged SRT Hellcat V8 engine. This engine configuration generates a whopping 707 horsepower and 650-lb.-ft. of torque, making it the most powerful four-door sedan. Since performance is the driving force behind the 2015 Dodge Charger, the Hellcat engine is ideal.
Technology
 Just like its performance, the technological features inside of the 2015 Dodge Charger are advanced for a muscle car. In the cabin only, entertainment is easily accessible in a number of different ways. The 8.4 inch touchscreen is built with a UConnect system to make navigation, Bluetooth communication and app syncing easier than ever. Voice command ability lets you keep focused on the road ahead while still staying in touch with everything that's happening around you. A six-speaker sound system provides crystal clear audio throughout the entire interior. Two USB ports and an auxiliary power outlet make charging on the go a piece of cake. The 2015 Dodge Charger is ready to keep you connected and up to speed with your world.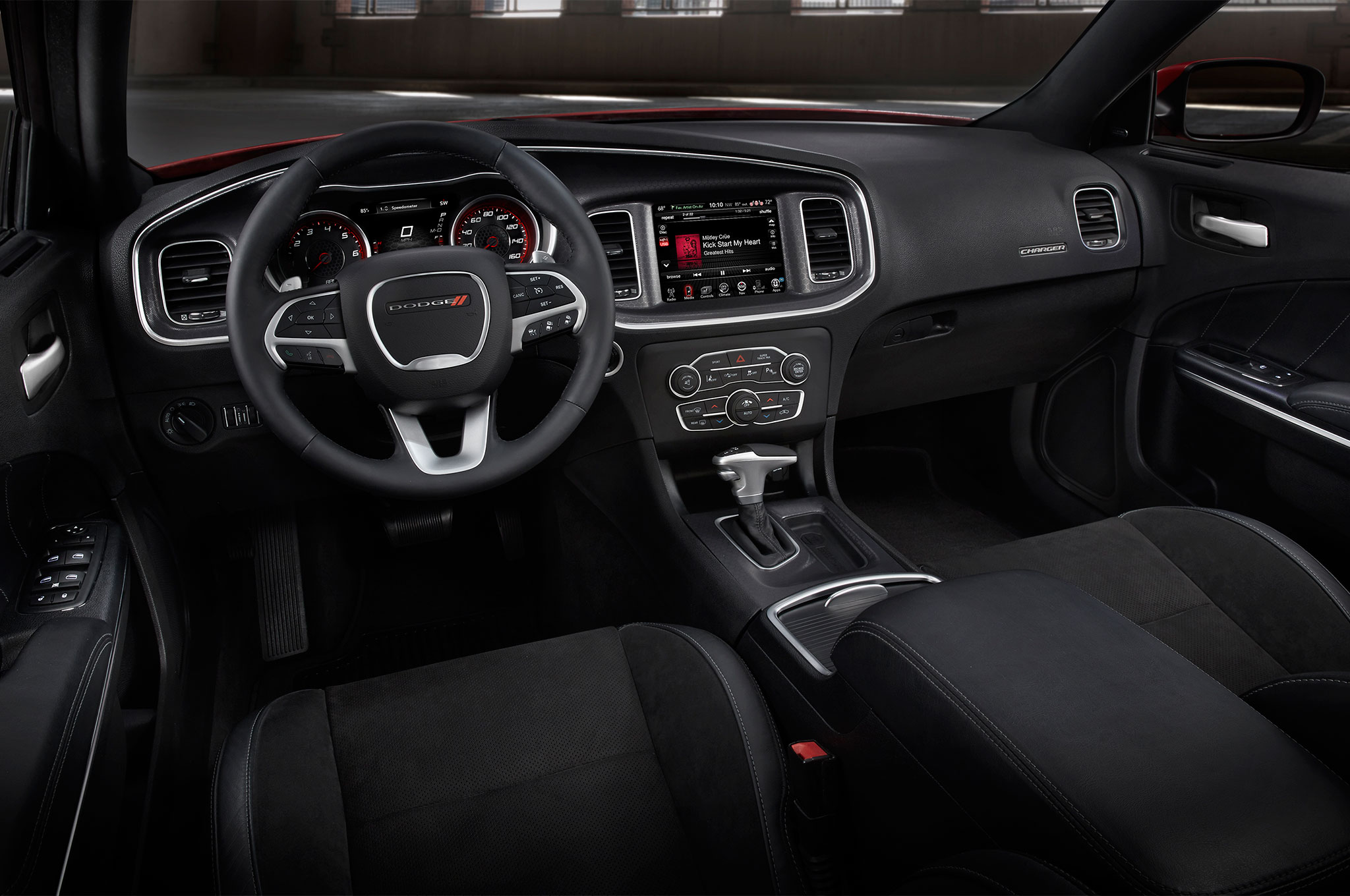 Summary
The 2015 Dodge Charger is a new breed of muscle car. While keeping the muscle car profile and engine power, its interior technology makes it a state of the art vehicle that provides much more benefits that speed alone.
Residents of Kinnelon, Bloomingdale and Butler can find the 2015 Dodge Charger at our Butler Dodge Dealership. Stop into our dealership to have a member of our expert sales team show you all of its features and set you up with a same-day test drive. 
Additional Resources