The 2015 Dodge Dart is an efficient compact sedan with a bold design and driving experience. Whether it's the vehicle's bullet-like shape, the unique LED racetrack taillamp, or its zippy acceleration, this versatile sedan breaks away from the genericity of the class.
If you're looking for the new 2015 Dodge Dart in Butler, Kinnelon, or Bloomingdale, you can find it at Precision CJDR.
But before you schedule a test drive in the 2015 Dodge Dart at Precision CJDR, we want to make sure that the drivers of Butler, Kinnelon, and Bloomingdale know whether it's the perfect compact sedan for them. To do so, read our review of the 2015 Dodge Dart below.
Sporty Performance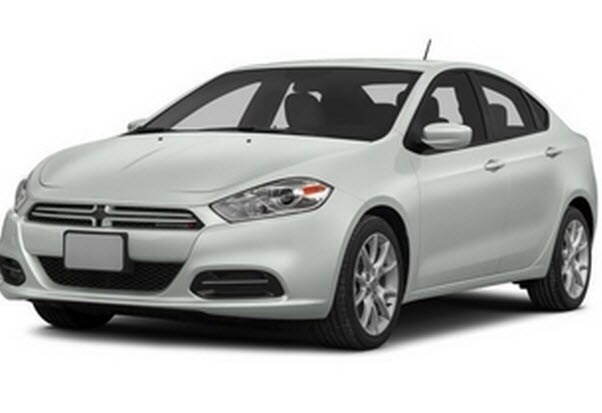 Standard in the 2015 Dodge Dart is a 2.0-liter Tigershark engine with 16 valves and four cylinders. This configuration gives you quick acceleration with 160 horsepower and 148 lb-ft of torque.
When you equip the 2015 Dodge Dart with a sport-tuned suspension, driving to the office will be much more fun with enhanced cornering ability at high speeds, great handling, and frequency-dampening shock absorbers for a smooth, controlled ride.
Aerodynamic Design
The 2015 Dodge Dart is built to cut through air to decrease wind resistance, improve acceleration, and provide better fuel efficiency. The laser-brazed roof construction gives the sedan strong weld and aerodynamic running lines from the front grille to the rear of the vehicle. The underbody panels of the Dart are designed to let air flow under the vehicle to reduce drag even more, and with an active grille shutter system, the front grille of the 2015 Dodge Dart will close to redirect airflow around the front and sides of the vehicle rather than through the engine compartment.
Spacious Compact
While being labeled as a compact sedan, the 2015 Dodge Dart has the space that you and your passengers need in all of the right places. With seating for five, the whole family can fit inside the sedan comfortably.
But if you need your 2015 Dodge Dart to provide space for cargo rather than passengers, the sedan has you covered there as well. Ample trunk space is enhanced thanks to the 60/40 split folding rear seats that give way to the trunk. The increased cargo space provides the opportunity to store larger pieces of cargo that wouldn't fit typically in a trunk.
Summary
While crowded in a generic compact sedan class, the 2015 Dodge Dart definitely doesn't fall into the crowd. This versatile sedan has power and quick handling, a unique design that aids in its efficiency, and room for five passengers or all of the cargo you need to carry. It's an exceptional compact sedan that's perfect for a wide array of drivers.
Residents of Butler, Kinnelon, and Bloomingdale can schedule a test drive inside the new 2015 Dodge Dart today at Precision CJDR.