The 2015 Jeep Compass is an SUV built for practicality and efficiency. On the outside, the SUV is sleek and stylish, and on the inside, you'll find a spacious interior with a number of exciting and convenient technology features, from navigation to innovative sound systems. Now residents of Butler, Kinnelon, and Bloomingdale can find the 2015 Jeep Compass at Precision CJDR.
Before scheduling a test drive in the 2015 Jeep Compass, it's a good idea to do some research on the vehicle. You can do so by reading our 2015 Jeep Compass review below.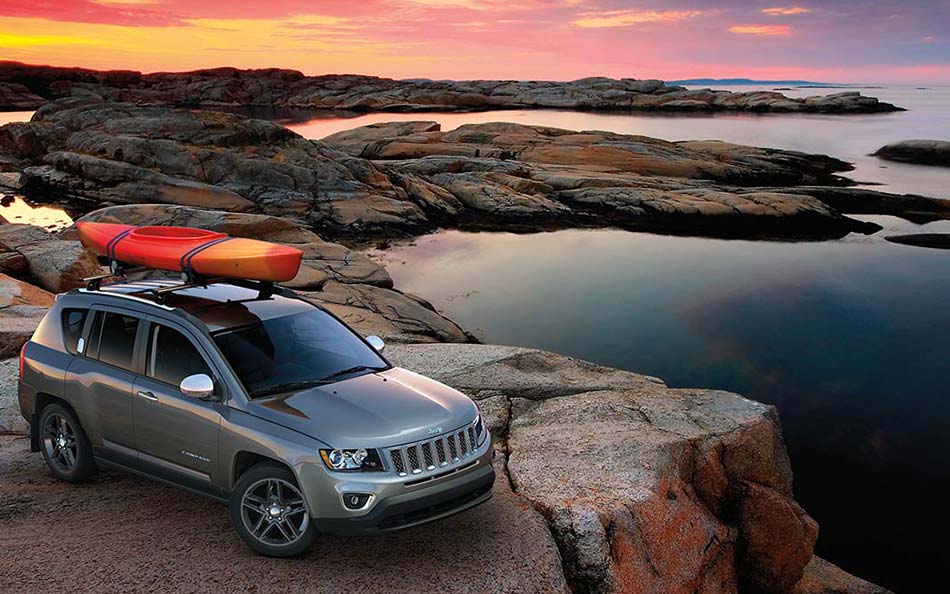 Bold and Styled Exterior Design
The exterior of the 2015 Jeep is designed to turn heads with its muscular build. A wide stance provides stability and a sense of durability, while the classic seven-slot front grille with surrounding chrome accents offers a sense of elegance.
A rear spoiler and roof rails aid in the vehicle's aerodynamic, streamlined swooping design. Luxurious bi-halogen projector headlamps add an innovative design while also working to provide optimal visibility when you're on the road. From front to back, the 2015 Jeep Compass is a beautiful and durable SUV.
Spacious and Quiet Interior for All
Inside the 2015 Jeep Compass, you'll find five roomy seats surrounded by detailed and comfortable materials. Rear folding seats provide ample room for cargo, and a rear liftgate makes loading and unloading convenient.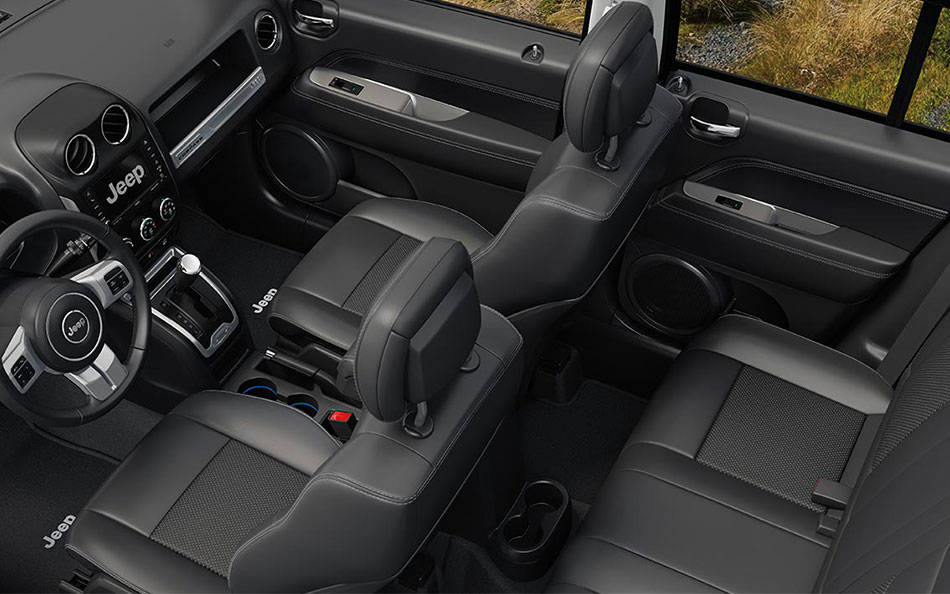 To keep you and your passengers comfortable and cozy on any ride, the 2015 Jeep Compass is equipped with a standard acoustic glass windshield. This improved windshield provides a luxurious cabin experience because you're shielded from outside traffic and wind noise. This peaceful environment in the 2015 Jeep Compass is perfect for conversations between you and your passengers and gives you a clear atmosphere for Bluetooth conversations when driving.
Advanced Technology Inside and Out
In the middle of the 2015 Jeep Compass' cabin, you'll find a Uconnect system that brings the outside world to your car. Bluetooth capability allows for hands-free phone calls and texts, a USB and AUX input bring mobile charging and your entire library to your front seat, and a Garmin navigation system provides turn-by-turn directions.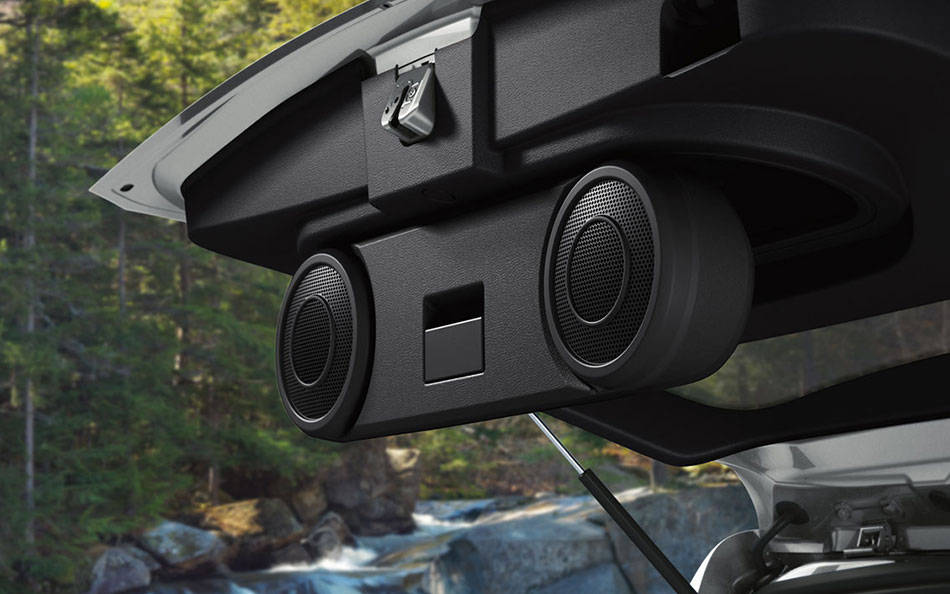 The substantial sound system is the 2015 Jeep Compass expands to your liftgate, where you can find flip-down speakers so you can enjoy your music even when you're outside your vehicle. This premier sound quality is perfect for camping or tailgating. All you have to do is open up your rear hatch and enjoy.
Summary
After looking at our 2015 Jeep Compass review, you should have a solid feel for how exceptional this SUV is. Bold on the outside, spacious and quiet on the inside, and backed with modern technology, the 2015 Jeep Compass is a versatile vehicle that suits the needs of a wide range of drivers.
Residents of Kinnelon, Butler, and Bloomingdale can schedule a test drive in the 2015 Jeep Compass at Precision CJDR in Butler, NJ. We're eager to guide you to your perfect car.