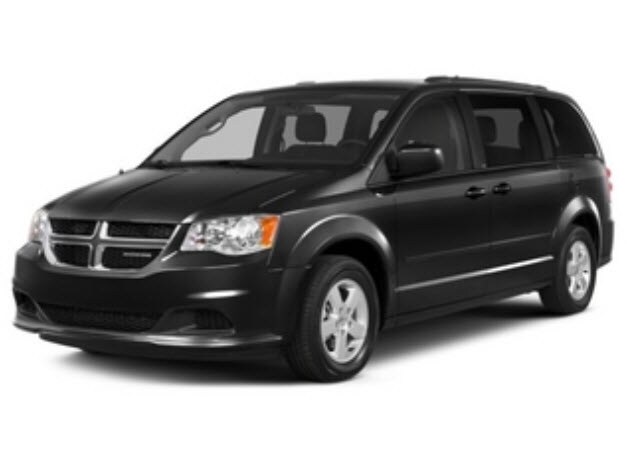 Though the crossover sport utility vehicle recently has grown in popularity, a nice minivan is an addition that would suffice for most families. For this reason, drivers in the areas of Butler, Kinnelon, and Bloomingdale are still hunting for their perfect compact van. Most are seeking vehicles that are efficient, capable, stylish, and roomy. Luckily, manufacturers are still putting a good deal of focus on their minivan lineups, and there's no shortage of quality models to compete in this class.
One of the best contenders this year is the 2016 Dodge Grand Caravan. This is no surprise, as the Grand Caravan has been a crowd favorite for quite a few years. It carries the reputation of being a reliable family vehicle that drives as smoothly as it looks.
At Precision CJDR, we want you to drive away in the vehicle that meets your wants and needs. If you would like to see for yourself why drivers continue to love the Grand Caravan, get behind the wheel! But first, here's our review of the 2016 Dodge Grand Caravan.
Room for All-and Their Luggage
One main reason why many drivers choose to purchase a minivan over a crossover or SUV is because they offer a lot more room for both passengers and cargo space. The 2016 Dodge Grand Caravan is no exception and fulfills this with ample legroom in the third row and plenty of cargo space for luggage, sports equipment, groceries, and more.
If you do need a little extra space, the Grand Caravan has nifty second row Stow 'n' Go seats that fold right into the floor just by pulling a lever.
Available Special Features
While the basic models of the 2016 Dodge Grand Caravan focus more on essentials, there are options for a great deal of special features and upgrades that can be added to higher trim levels.
As previously mentioned, the Grand Caravan has the ultimate max cargo solution with its easy-to-use folding seats. This saves drivers a lot of time and energy when switching to cargo carrying mode from full passenger capacity. Other options include a touchscreen infotainment system, a backup camera, added safety elements, and a DVD player.
Value for Families
Though not the most luxurious minivan on the market, most drivers appreciate the Grand Caravan's simple, well-crafted interior and exterior that provide much more than a pretty space. Dodge has continued to give families a quality minivan that holds value. Safety, reliability and functionality remain the focus for this year's model.
Take a Test Drive
If you're a driver looking for a great family vehicle in the areas of Butler, Kinnelon, or Bloomingdale, the 2016 Dodge Grand Caravan is worth your consideration. For more information or to schedule a test drive, contact Precision CJDR or stop by our showroom today!