Nothing beats a fresh pastry straight from the box. Whether it's a donut, cupcake, or cookie, baked goods not only taste great, they feel like a great treat too. But if you're looking for a tasty treat in Butler, NJ, where can you go for some of the best pastries?
Butler is full of great bakeries, and Precision CJDR is here to narrow your list when thinking of the next places to get your pastries. Continue reading to find our list of the best bakeries around the Butler, NJ, area.
Located in Bloomfield, NJ, Butler residents have made regular visits to Gencarelli's bakery since it opened in 1975. Their homemade goods range in types of pastry and the event. You can find the perfect cake for any special occasion here or customize a wedding cake if needed. You'll also find freshly baked breads, cookies, cupcakes, and pies. Start your day off right with a coffee and something from Gencarelli's breakfast menu.
Gencarelli's Bakery is located at 446 Broad Street, Bloomfield, NJ 07003.
Pompton Lakes Bakery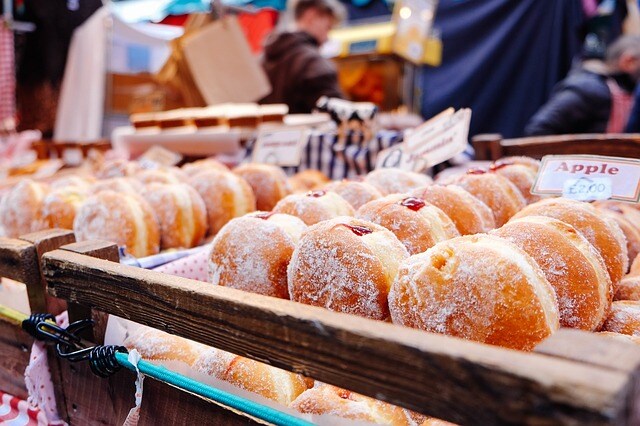 Pompton Lakes Bakery is just a short drive from downtown Butler, NJ, and features a wide variety of treats. The homemade goods are a hit for breakfast or a midday snack or you can pick up a special made-to-order cake.
Some of the delicious snacks and treats that Butler residents love at the Pompton Lakes Bakery are the salt sticks, dark jelly-filled powdered donuts, and walnut glazed coffee cake. Sit down and relax with your pastry at the Pompton Lakes Bakery.
The Pompton Lakes Bakery is located at 117 Wanaque Avenue, Pompton Lakes, NJ 07422.
Down the road from Butler, you'll find Suzi Cakes in Boonton. Specializing in high-quality and custom cakes, Suzi can create a cake for any occasion, including weddings and birthdays. However, Suzi Cakes also features a large bakery and pastry menu.
Inside the store, you'll find specialty cupcakes, pies, gingerbread houses, cookies, brownies, and much more. For your specialty bakery needs or for a cupcake on the go, make the quick drive to Suzi Cakes.
Suzi Cakes is located at 706 Main Street, Boonton, NJ 07005.
You don't have to travel far to find amazing bakeries near serving the community a wide variety of tasty treats. No matter if you need an ornate cake or just crave a quick cookie on the go, you can stop into any of the places above that are recommended by your friends here at Precision CJDR!
And if you're interested in finding a new car in Butler, NJ, to drive to one of these delicious destinations, you can schedule a test drive in a new Dodge, Ram, Jeep, or Chrysler at Precision CJDR.