With their rugged capabilities and robust performances, new Jeeps appeal to the world's tireless adventurers and enterprising explorers. Since the 1940s, Jeeps can "Go Anywhere" and "Do Anything®."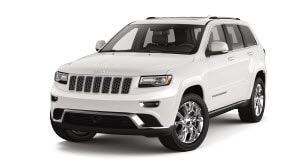 Whether traversing unexplored mountain passes or cruising down the highway, Jeep is an iconic brand widely known for its strong designs and culture of independence. And with its latest lineup of SUVs, Jeep continues to break new ground for drivers venturing beyond the city limits of Butler, Kinnelon, and Bloomingdale.
It took 75 years for Jeep to become the worldwide brand it is today. That's why we decided to look back on some of Jeep's most famous, iconic, and historic vehicles over the years.
1. Willy's Quad
Jeep made its debut in 1940 as the realities of World War II hit the United States. When the US Army started preparing for war, they solicited bids from car manufacturers for a quarter-ton light reconnaissance vehicle.
Only three companies responded to the army's inquiry: Bantam, Willy's, and Ford. Together, they produced Jeep's iconic, industrial-looking aesthetic, complete with a 4X4 system and an open cabin.
2. Jeep DJ-3A
The DJ-3A surrey was a fun and flamboyant staple at resorts throughout the 1950s. It was offered in three charming color schemes: Tropical Rose and Coral Mist; Jade Tint Green and Glacier White; and Cerulean Blue and Glacier White. Like Willy's Quad, the Jeep DJ-3A came with an open cabin, and it was mainly used as a vacation rental.
Available with a hard top, a soft top convertible, or a half- and full-top model, Jeep only manufactured 1,083 DJ-3As, making them a popular collector's item today.
3. Jeep Cherokee SJ
The Cherokee SJ was manufactured from 1975 to 1983 and was one of Jeep's most popular vehicles at the time. It was a sporty, two-door compact SUV with a spacious interior designed for a young, free-spirited audience.
Offered in two body styles, the Jeep Cherokee SJ provided unprecedented versatility for drivers throughout the country. In fact, the Cherokee SJ was the first vehicle to win Four Wheeler magazine's Achievement Award, known as the Four Wheeler of the Year Award today.
4. Jeep Wrangler Rubicon
The Jeep Rubicon was one of the most capable wagons on the market in the early 2000s. Designed for off-road enthusiasts, the Wrangler was named after the legendary trail in California.
Each Rubicon came with push-button-actuated front and rear differentials, a 4:1 low-range Rock-Trac® t-case with flange output shaft, four-wheel disc brakes, and diamond-plate sill guards.
5. Jeep Compass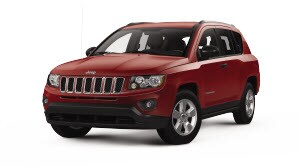 The Jeep Compass first appeared at the 2006 North America International Auto Show and is one of Jeep's most capable compact SUVs. Each compass comes with standard front-wheel drive and features available Trail Rated® capability for an unprecedented off-road performance.
Test Drive a Jeep at Precision Chrysler Dodge Jeep Ram
If you feel a call toward adventure in Butler, Kinnelon, or Bloomingdale, a Jeep may be the best vehicle for you. Test drive a Jeep from our inventory at Precision Chrysler Dodge Jeep Ram today, 1341 Route 23 South in Butler, NJ.