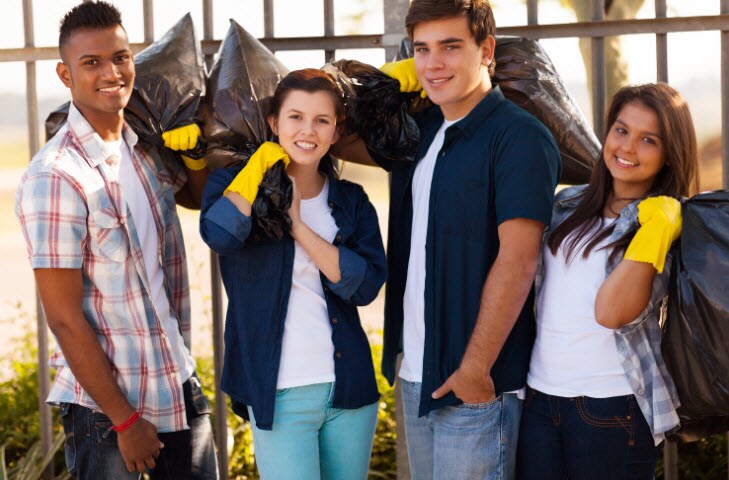 Volunteering in Morris County is a great way to bond with family from Butler and friends from Kinnelon or Bloomingdale. Not only are you giving back to the community; you are also forging stronger bonds with your loved ones by doing something positive together. If you are interested in volunteering around Morris County, here are some great organizations to get involved with.
1. Morris County Habitat For Humanity
Everyone has a right to a roof over his or her head, but unfortunately hundreds of local families can't afford one on their own. Morris Habitat for Humanity seeks to alleviate this problem by partnering with families in need to build or rehabilitate houses around the area, including Butler, Kinnelon, or Bloomingdale.
Each project relies on donations and volunteers to get the job done in an efficient and timely manner. With Habitat, there are dozens of ways you can get involved, including sponsorship, donating supplies, or assisting with construction. Everyone is welcome to join Morris County Habitat For Humanity, so click here for more information if you are interested.
2. Morris Community Soup Kitchen and Outreach Center
Hundreds of people in Morris go hungry each day due to poor nutrition and food insecurity — two growing problems in the community and across the country. That's why the Morris Community Soup Kitchen serves nutritious, complementary meals in a warm and safe environment each day at noon.
In 2012 alone, the soup kitchen served more than 54,000 meals and provided 60 tons of food for visitors to take home. If you are looking to make a community impact, working with the Morris Community Soup Kitchen is a great way to do so. Click here for more information on volunteer opportunities, or call (973) 267-0709.
3. Family Promise of Morris County
Morris County's Family Promise Center is dedicated to eradicating homelessness in the area through several programs. They are partnered with 75 congregations across numerous faiths to provide shelter, food, and overnight staffing in the most cost-effective manner to the homeless around Morris County.
Unlike certain programs, Family Promise allows its participants to stay as long as they need to before they get back on their feet. They understand that every family's situation is different and requires individualized attention in combatting homelessness. If you are interested in helping out, you can make a donation, host a drive, hold a fundraising event, or help spread the word. If you have any questions, call them at (973) 998-0820.
4. Interfaith Food Pantry Serving Morris County
The Interfaith Food Pantry was established in 1994 to help alleviate hunger across Morris County. The Interfaith Food Pantry collects food from a variety of sources including businesses, houses of worship, families, individuals, and community service programs. Currently, they are distributing over 18,000 pounds of food per week and serve about 5,000 households annually. There are many ways to help including running a food drive or fundraiser, organizing group projects or helping to spread the word by inviting a speaker to your next group event. The website has many fun and creative ideas of what others have done. Click the link above or call (973) 538-8049.
Giving back to the Morris County Community
By volunteering with one of these organizations, you can make a difference in your neighborhood around Kinnelon, Bloomingdale, or Butler. Volunteering only takes a few hours of your time, but it can reap some long term benefits for your entire community.