Memorial Day will take place on Monday, May 25, this year, and communities across the nation will gather to show their respect for our nation's fallen military service members.
While this holiday also marks the beginning of summer and is an occasion for cookouts and outdoor fun, it's primarily a time to remember those who died in service to our country.
This year, the boroughs of Butler, Kinnelon, and Bloomingdale, NJ, are collaborating on a series of Memorial Day parades and services to honor our fallen heroes. These events will take place on Memorial Day.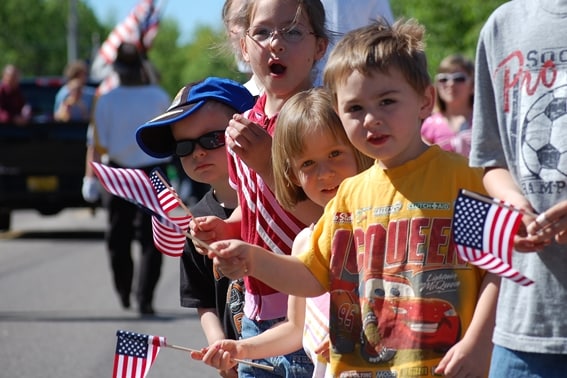 At 8:30 am, participants will gather in Kinnelon, NJ, along Kiel Avenue. They will line up at Pearl Miller School (117 Kiel Avenue), Kiel School (115 Kiel Avenue), and Glenn L. Sisco School (109 Kiel Avenue).
The parade will begin at 9 am, heading down Kiel Avenue to Kinnelon Road, making a right on Kinnelon, and proceeding onward. After the parade, the Memorial Day service in Kinnelon will take place at the city's Municipal Building at 109 Kiel Avenue.
Once the Kinnelon portion of the event is complete, participants and observers are asked to drive in a solemn procession to Butler for the local service. After the Butler service, participants will proceed to Bloomingdale for the final Memorial Day service.
The mayors of the three boroughs will lead the parade: Mayor Robert Collins of Kinnelon, Mayor Robert Alviene of Butler, and Mayor Jon Dunleavy of Bloomingdale.
Children are invited to decorate their bicycles and ride in the parade. (Due to safety concerns, parents are asked to accompany their children who participate.) The decorated bicycles, a fixture in Memorial Day events, will add an element of light-hearted family fun to the occasion.
As Memorial Day is a school holiday for Butler Public Schools, children from Butler should be able to participate, provided their parents can attend.
This Memorial Day, join fellow residents of Kinnelon, Butler, and Bloomingdale boroughs in honoring those who have sacrificed their lives for America.