Drivers from Butler, Kinnelon, and Bloomingdale frequently take Route 23 to cut across northern New Jersey. And while it's one of the most popular routes in the area, Route 23 is home to some great restaurants destinations that range from a quick pit stop diner to a great date spot.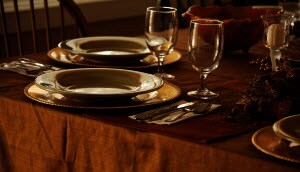 If you're looking for a new restaurant for dinner or to keep in your back pocket when you realize that you're starving on Route 23, look at our list of the best restaurants along this roadway.
1277 Route 23 South, Butler, NJ
The Galaxy Diner is the epitome of New Jersey diners, as it uses only the best ingredients for its diverse menu selection. Open until midnight, it's the perfect spot for a late night snack. But be sure to bring your appetite along with you, as the Galaxy Diner is notorious for serving generous portions on each plate.
1248 Route 23, Butler, NJ
Owned and operated by the McAllister family since 1987, Jiggs McAllister's Music Saloon is a casual, laid-back eatery and tavern. Homemade meals keep local residents coming as well as the entertainment variety that occurs at the Saloon five nights a week. Check out their calendar to plan a night at Jiggs McAllister's or look at their YouTube page to get a feel for the environment.
1370 Route 23, Butler, NJ
Yuki Hana Japanese restaurant offers takeout or eat-in for residents of Butler, Kinnelon, and Bloomingdale. Their full menu features appetizers, soups, and salads as well as authentic dishes for lunch or dinner. Along with the lunch and entrée specials, you can pick from a sushi and sashimi menu that features regular and special rolls. Yuki Hana's large menu selection is perfect for diners of all kinds.
600 Route 23, North Pompton Plains, NJ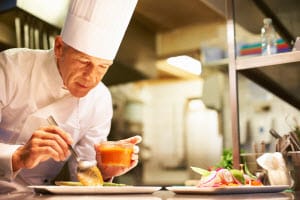 The 23 Buffet has a wide selection of choices in their buffet to cater to any palate in New Jersey. While specializing in steak and seafood, there are plenty of choices, giving you the ability to create a plate that's perfect for you. While other buffets may opt for cheaper seafood options, 23 Buffet only serves higher-quality salmon, crabs, lobster, and other fresh seafood. Open for lunch or dinner, 23 Buffet is a great lunch or dinner spot for the entire family. Visit their Facebook page to learn more.
If you frequently commute on Route 23, drivers from Butler, Kinnelon, and Bloomingdale never have to go hungry again. Pick a spot from our list of the best restaurants on Route 23 and enjoy a delightful meal, no matter what you're in the mood for. Whether it's breakfast for dinner, casual dining, Japanese, your taste buds can be satisfied on Route 23.