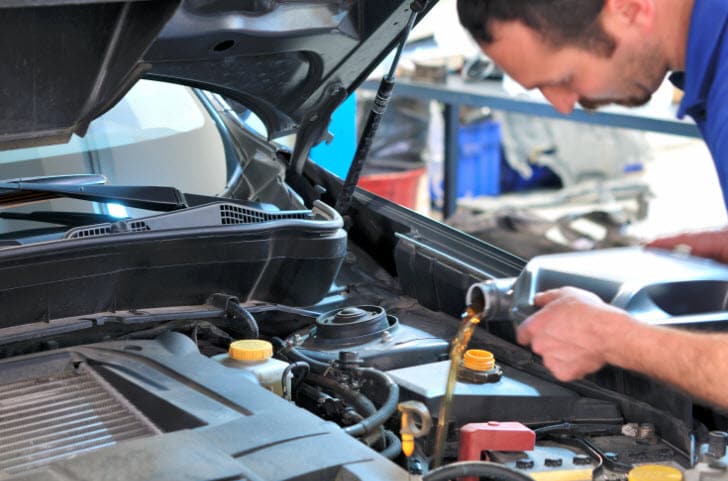 Most manufacturers recommend three-month oil change intervals, but your car may demonstrate some clear cut symptoms when the oil needs to be replaced.
Motor oil is your engine's life's blood and keeps your car running properly in Butler, Kinnelon, or Bloomingdale. By lubricating its moving parts, motor oil prevents your engine from overheating and the parts from wearing down.
Some drivers forget to change their oil at regular intervals, which can lead to serious long-term damage inside your engine. Take it from us - you don't want to wait until your annual inspection to change your car's oil. Here are some signs to look for when your car needs some fresh oil.
1.      Your Car's Oil Level Is Dwindling
Your car's engine has specific markers that indicate the proper oil level. When your oil level drops below that line, you may notice a knocking noise or a burning smell coming from the front of your car, which can lead to some serious long-term damage if unaddressed. Be sure to schedule an oil change as soon as you can to prevent wear and tear from building up.
2.      The Check Engine Symbol Appears on your Dash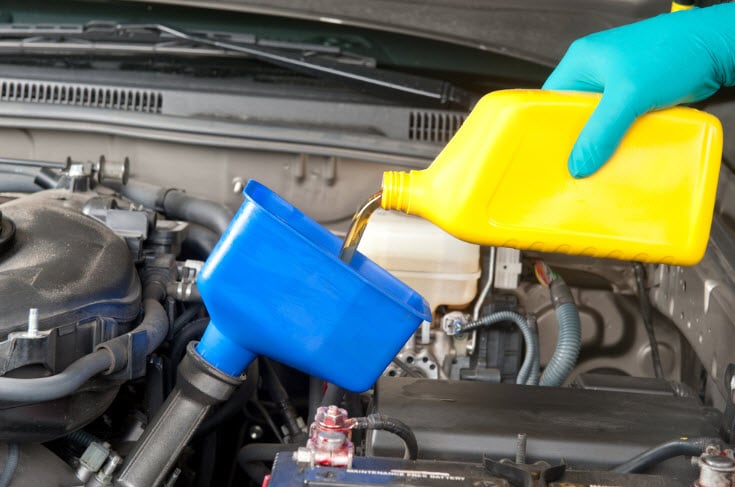 When your car's computer notices a problem with your engine's machinery, this symbol appears to alert you. There could be several issues ranging in severity, including a low oil level, an overheated battery, or a loose gas cap, so it's best to have a mechanic diagnose the problem.
3.       Your Car Makes Loud Noises
Any abnormal pinging, grinding, or knocking sounds that you hear beneath your hood indicate a low oil level, increased friction, and a possible heat buildup inside your engine. If you hear these sounds while driving through Butler, Kinnelon, or Bloomingdale, schedule a maintenance appointment soon.
4.       Your Car's Oil Is Opaque or Dark in Color
Most motor oil is clear or amber in color when it's fresh. As it lubricates your engine, it picks up dirt and metal shavings that give it a black or brown tint or a thick texture. Too much of this residue can clog parts of your engine if you forgo oil changes and lead to damage buildup in the long run. Change the oil as soon as you can to prevent the accumulation of wear and tear.
Get Your Oil Changed at Precision Chrysler in Butler
It's easy to overlook oil changes, especially with your busy daily routine around Butler, Kinnelon, and Bloomingdale.
Luckily, Precision Chrysler's oil change services are easy, quick, and convenient so you can get back on the road in no time. As soon as your car demonstrates these symptoms, schedule an oil change at our service department or call us at 888-641-9998.
The Precision Chrysler service center is conveniently located at 1341 Route 23 South in Butler, NJ. We're open Monday through Friday from 7:30 am to 6 pm and Saturday from 8 am to 3 pm.