The brand-new 2016 Jeep Patriot marks a new model year of the comfortable yet rugged SUVs in Butler, Kinnelon, and Bloomingdale. Designed to get you across treacherous roads, the SUV's powerful drivetrain is paired with a luxurious interior full of advanced technology. If you're looking for a new SUV, you can schedule a test drive in the new 2016 Jeep Patriot at Precision CJDR.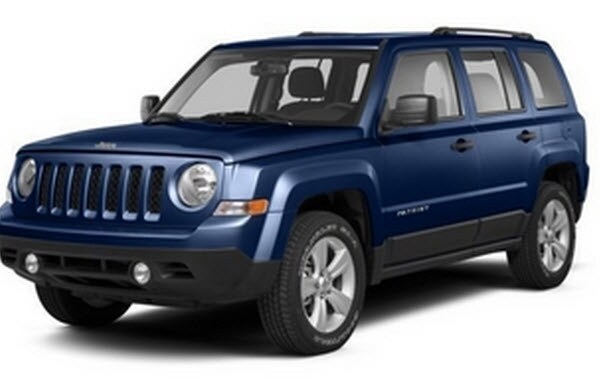 Before you visit our showroom, Precision CJDR is offering drivers looking for a new car in Butler, Kinnelon, and Bloomingdale an exclusive inside look into the SUV. Read on for a review of the all-new 2016 Jeep Patriot.
Impeccable Performance
The 2016 Jeep Patriot is designed for convenient transportation, both in the exterior build and under the hood, no matter what the road conditions are. The standard 2.0-liter I4 engine generates 158 horsepower and 141 lb-ft of torque with variable valve timing for a blend of power and efficiency.
Able to tow up to 2,000 lbs, the 2016 Jeep Patriot is built with a four-wheel independent suspension with a front and rear stabilizer bar for optimal control. And with an added ground clearance of 8.1 inches, you can feel confident behind the wheel.
Refined Interior
While rugged on the outside, drivers from Butler, Kinnelon, and Bloomingdale will find a luxurious and comfortable interior. The front-row bucket seats are comfortable and multi-level adjustable. The leather material can warm you up in the harsh winter thanks to the standard multi-level heated seats. And in the second row, you'll find three seats with the ability to recline to provide enhanced passenger comfort. And they can always be folded down to adapt for more cargo space. Illuminated cup holders also add to the aesthetic appeal.
Driving-Enhanced Profile
The exterior shape and profile of the 2016 Jeep Patriot is designed to give drivers an advantage on the road. The box shape leads to a large amount of glass for increased visibility. A large windshield, rear windshield, and four large windows account for everything around you when behind the wheel.
The wide base of the Jeep Patriot also creates a more space for drivers as well as passengers to get comfortable. Expanded hip, shoulder, and legroom all work to create a comfortable ride where drivers can pay full attention to the road ahead.
Summary
The 2016 Jeep Patriot only adds to the list of highly capable SUVs in the Jeep fleet. For drivers from Butler, Bloomingdale, and Kinnelon looking for a refined vehicle with a strong drivetrain and spacious interior, the Patriot will take your from place to place in style, even during the harshest of road conditions. Schedule a test drive of the brand-new 2016 Jeep Patriot at Precision CJDR.