For drivers around Butler, NJ to stay safe on the road, they need properly functioning brake systems in their vehicles. Driving with damaged brakes can harm your vehicle and, more importantly, can harm you and your passengers.
If your vehicle's brakes are malfunctioning, the longer you ignore the problem, the more danger you're putting yourself in. That's why it's best to schedule an appointment with the Precision CJDR service center when you first notice any brake issues.
Our service center can assist you with any brake issue you may be experiencing with your vehicle. And while we offer a wide variety of automotive services, brake repairs are one of our specialties. So when you select our service center, you can be confident that you're leaving your vehicle in the hands of qualified technicians.
Continue reading to learn just what types of brake repairs we can accomplish for drivers in Butler, NJ.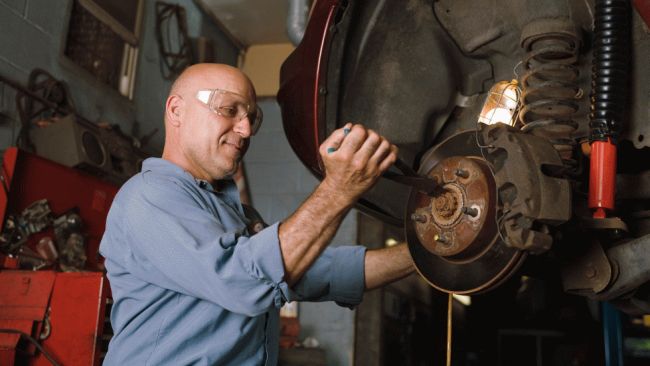 Brake Bleeding
The lines in your brakes that transport your brake fluid can easily back up with air compression bubbles. These bubbles slow down and sometimes block the passage of the brake fluid to your brakes. You'll notice the issue when you need to push further down on your brakes in order to stop efficiently.
To get rid these bubbles, the professionals at Precision CJDR bleed your brakes, which means they remove all of the fluid and bubbles and then add a new batch of brake fluid so the brake system responds appropriately to stop your vehicle.
Brake Relining
Brake relining is one of the most common brake repair services. Drivers in Butler, NJ, can tell when their brakes need to be relined when they can hear a high-pitched squeal coming from their front brakes upon stopping. This is because, over time, your brakes can erode, which won't harm your vehicle if addressed in a timely manner. Brake relining is the process of an experienced automotive technician removing your eroded brake friction pads and installing a set of fresh ones.
Brake Pad Replacement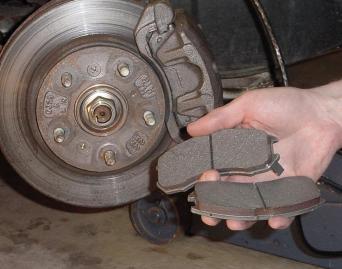 Over time, your brake pads will experience wear and tear. This is normal, considering that your brakes are exposed to high amounts of heat and friction and are what slow down your vehicle.
To continue stopping effectively, you'll need to replace your worn-down brake pads with new ones, and it's best if drivers in Butler, NJ, let professionals handle the repair, such as the expert automotive technicians at the Precision CJDR service center.
It's crucial for drivers in Butler, NJ, to have any brake issues repaired quickly by the highly trained staff at the Precision CJDR service center. By doing so, you eliminate the possibility of furthering your brake damage, resulting in costly repairs, and reducing the risk of you getting into an accident because your brakes aren't working properly.