Butler, NJ

Butler is a quaint, family-oriented borough tucked away in Central New Jersey. Blue skies, freshly trimmed hedges, and charming bungalows are common sites throughout this Morris County suburb, which boasts a quality school district and over two dozen delicious restaurants.  With a convenient location, a good night-out scene, and interesting attractions, Butler is a comfortable community and a great place to raise a family. 
Keep Your Wheels Turning at Precision Chrysler
Like your car's engine or transmission, it's important to keep up with regular tire service. Skipping inspections or forgoing maintenance leads to a loss in performance, reduced fuel economy, or even flat tires.
Luckily, Precision Chrysler Jeep Dodge Ram is here whenever you need to realign, rotate, or refill your tires. Just schedule a maintenance appointment at our service department in Butler, and we'll make sure that your tires are in the best shape possible.
Our Tire Services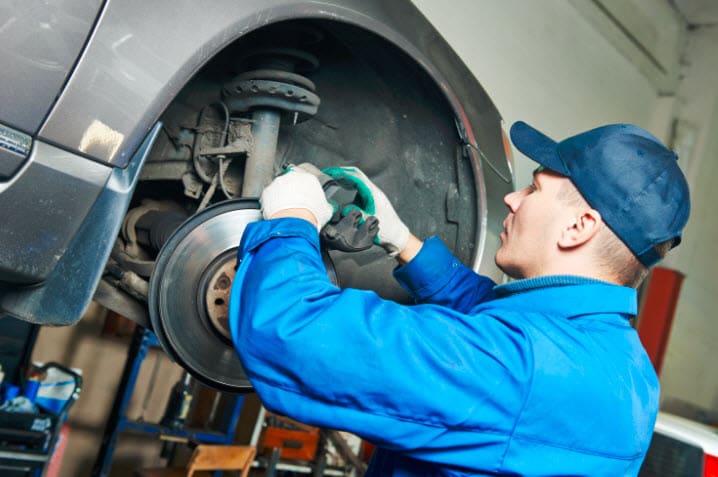 Strong tires are important for a safe, efficient performance on the road. Whether you're driving through Butler, Kinnelon, or Bloomingdale, it's important to know that your tires are working the way they should.
Precision can take care of everything your tires need. We'll make sure that your tire pressure is correct, patch up any air leaks, and even replace the tires if needed. Your car's performance is our number one priority, so we make sure that your tires work the way they should.
We can also rotate your tires to make sure that they wear evenly and provide adequate traction. This is especially important after inclement weather when cars are more prone to sliding on slick surfaces. Rotating tires improves your handling and your fuel economy and lets you go longer before buying a new set.
It can be easy to overlook maintenance for your tires, but doing so can lead to serious consequences. If you need someone to inspect, rotate, realign, or refill your tires, be sure to stop in at Precision Chrysler Jeep Dodge Ram.
Servicing Specials
Before you stop in for your maintenance appointment, be sure to check the Precision Chrysler Jeep Dodge Ram website for our rotating auto service specials. We offer different service coupons for tire inspections, oil changes, inspections, and more so you can get the best deal on preventative maintenance.
Schedule an Appointment
Regularly checking your tires improves your car's performance in Butler, Kinnelon, and Bloomingdale. Anytime you need to refill, rotate, or replace your tires, stop by Precision Chrysler Jeep Dodge Ram for a service appointment. You can call us at 888-641-9998 to speak with a technician or you can stop by our service center from 7:30 am to 6 pm Monday through Friday and 8 am to 3 pm Saturday.