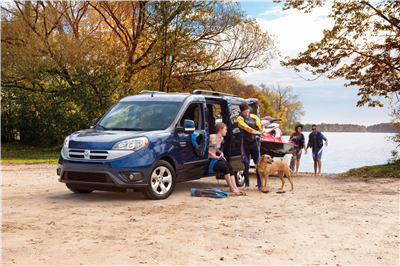 If you need a vehicle that serves as your teammate during the workday, you need a full-size industrial van. These may not be the most popular models on the lot, but they're some of the toughest.
Most full-size vans aren't designated as family vehicles, but rather true work vans that see many miles rather quickly. For this reason, manufacturers who offer industrial vans in their lineup take special care to put out vehicles that are built to get the job done, such as the 2016 Ram ProMaster.
This model is a respectable competitor among rivals produced by Ford and Nissan, though it has only graced the market with its presence for a shorter time. If you're shopping for your next commercial duty van in the Butler, Kinnelon, or Bloomingdale areas and would like to see why the 2016 Ram ProMaster has taken the market by storm, stop by Precision CJDR.
A Simple Work Vehicle
This vehicle was designed with performance in mind, but that doesn't mean the manufacturer skimped on the appearance. The style is boxy yet appealing to those who spend their time in transit with goods or cargo.
The 2016 Ram ProMaster was built to work for the people who own it, designed in three manageable parts that can be replaced in the event that some pieces receive minor damage. The lines and molding is simple for a modern vehicle without taking away the contemporary edge that's currently popular on the market.
The interior is where you'll find the lavish appearance that you would expect from any Ram vehicle. It's clean, simple, and work oriented yet finessed to match the impressive model lineup. You'll travel in style as you complete your work in the ProMaster.
Advantage of Front-Wheel Drive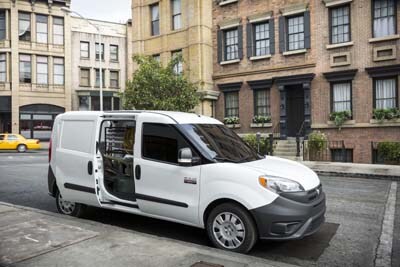 Though this is a controversial move by Ram, the designers of the 2016 Ram ProMaster insisted that a front-wheel drive commercial van offers many advantages that set this model apart from the rest of the competition. The bulk of the mechanical components that one will find in the ProMaster are ahead of the cargo area, uplifting the vehicle.
This full-size van is a solid performer that offers multiple engine options to maximize towing capacity. Though most models have been made to meet the needs of drivers who need the power, the advantage of the ProMaster is that it's more economical to own long-term than competitors.  
Schedule Your Test Drive Today
The 2016 Ram ProMaster is a comfortable commercial vehicle ready to assist you with completing your tough jobs throughout a typical week. If you're shopping for a full-size van in the areas of Butler, Kinnelon or Bloomingdale, the ProMaster should be on your radar.
To schedule your test drive, contact a representative with Precision CJDR today.