Top Five Dinner Date Restaurants Bergen County, New Jersey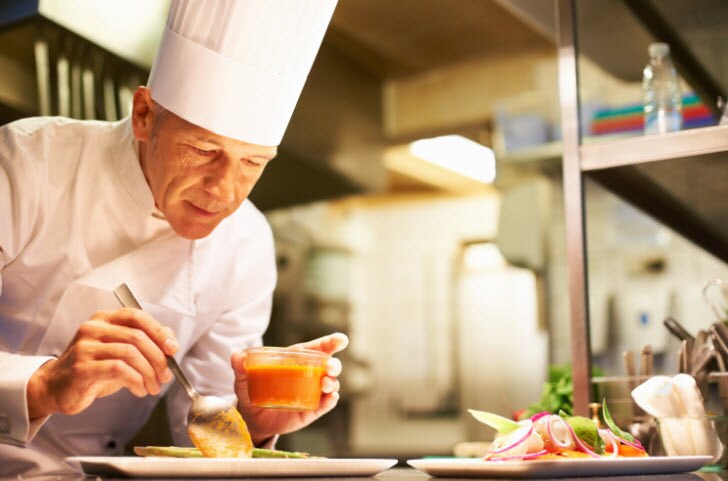 Bergen County is home to some of the finest dinner date spots around North Jersey. If you're searching for an intimate restaurant with artfully-crafted cuisine, check out our top five picks we've listed in alphabetical order below.
1. Café Matisse
Café Matisse's charming dining room is the perfect spot for dinner dates with a creative flare. Located on Park Avenue in downtown Rutherford, Café Matisse originally served as a horse and buggy firehouse before opening in 1994 as a Henry Matisse inspired dining room. As a BYOB with seating for 45 patrons, Café Matisse is a wonderful choice anytime of the week, especially with its diverse menu options like Tuna Tacos, Beet Tartare and Apricot Jus Glazed Pork Hind Shanks. It even has patio seating during open during spring and summer months, which adds to its unique charm and cheerful atmosphere.
2. Café Panache
Café Panache's bright, cheerful and elegantly designed dining room specializes in seasonal cuisine with bold, confident flavors. Each dish marries unique spices with simple ingredients, so patrons can taste the subtle nuance with every dish. Café Panache is also a BYOB with a bright ambience and a classic, luxurious atmosphere. Its comfortable environment complements the flavors from its all natural produce, free range live-stock and locally sourced ingredients, which embolden its cuisine with fresh, aromatic flavors.
3. Chakra Restaurant
Chakra Restaurant blends an earthy, Asian-inspired atmosphere with rich, aromatic dishes for a uniquely sensuous culinary journey. Teak floors and tables, mahogany walls and silk-tented booths lend themselves to a private, romantic dining experience, especially with its impeccable wine and menu selection. Entrees like Hanger Steak and Top Sirloin of Lamb boast fresh ingredients, masterfully blended spices and savory accents, which add an extra level of refinement to its upscale dining room and atmosphere.
4. Ivy Inn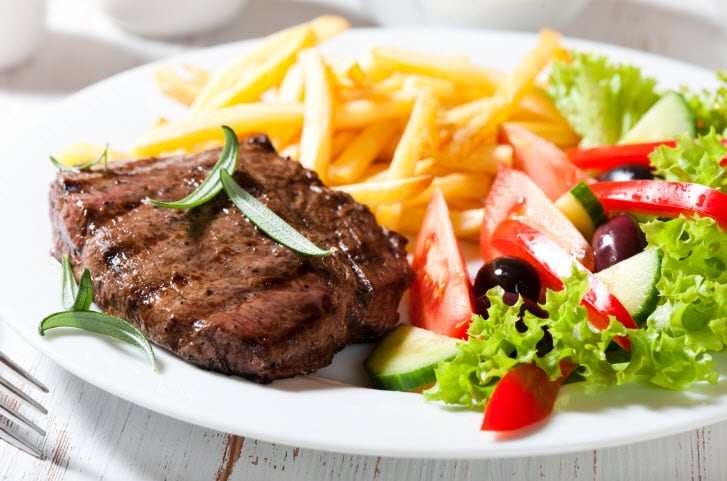 The exposed brick, quixotic lighting, and cozy corner tables at the Ivy Inn create a romantic, elevated atmosphere, but it's their hearty, traditional fare that sets this former stagecoach hotel apart from other Bergen County eateries. An outdoor patio and luxurious bar add to the Ivy Inn's intimate ambiance, especially with its soothing live piano and courteous wait staff. With Chef Jack Zaorski's expertise and attention to detail, everything from their seafood entrees to their pasta dishes are cooked to perfection. The Ivy Inn's impeccable wine listing complements the rich and decadent menu, which provides all the ingredients you need for an unforgettable dinner date.
5. Savini Restaurant and Lounge
Savini Restaurant & Lounge's classic wood-paneled dining room, crisp white table cloths, and impeccable menu create a chic, elegant atmosphere perfect for sharing an intimate meal for two. Traditional Italian dishes like Veal Marsala, Chicken Capricciosa and Chicken Savini blend simple, authentic ingredients so you taste the shades and subtleties of every dish. But besides its elegant atmosphere and artfully crafted cuisine, Savini Restaurant touts an expansive wine selection with rich, nuanced flavors to complement its savory appetizers and aromatic entrees.
Enjoy!
There are some wonderful restaurants to find in Bergen County, but we recommend the five we've listed above for a romantic, unforgettable date night.