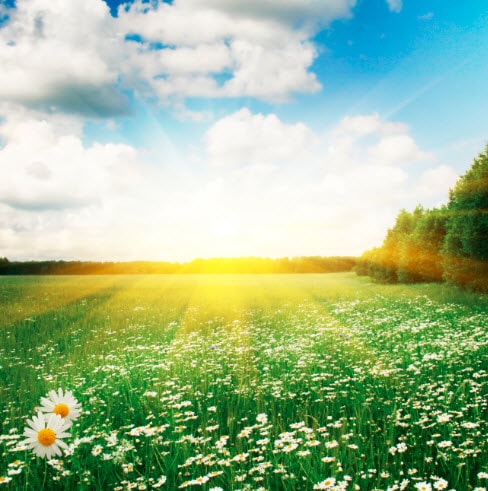 Between the beautiful weather, budding trees and golden sunshine, there are plenty of reasons to love community events around Morris County in the springtime. The following four spring gatherings and get-togethers are great for families throughout the area, and we've listed them in alphabetical order for you below. Check them out!

A Special Spring Break Photo Scavenger Hunt
From Marc 19th-April 17th, The Frelinghuysen Arboretum in Morris County will host a unique spring break themed scavenger hunt to help celebrate the season. Bring a good set of eyes, remember a camera or cell phone, and the family who finds the most items on the list gets a prize that parents and children alike will enjoy.
The scavenger hunt will take place from 9 a.m. – 3 p.m., and will cost $10 per family. This event is cash only, so be sure to stop at the ATM beforehand.

Frelinghuysen Arboretum Tour
There's no better way to celebrate springtime in Morris County than by taking a tour through the lush greenery, breathtaking displays and beautiful gardens at the Frelinghuysen Arboretum. The tour kicks off at 2 p.m. on April 3rd, starting at the Haggerty Education Center. This is a great opportunity to learn more about the Frelinghuysen Arboretum's history, especially with the friendly, knowledgeable guide who will walk you through the tour. Admission is $3, and we look forward to seeing you there!
The Frehlinghuysen Arboretum is conveniently located at 353 East Hanover Avenue, Morristown, New Jersey, 07960 and can be reached at (973) 326-7603.

Opening Day at Fosterfields Living Historical Farm

The Fosterfields Living Historical Farm is always a popular attraction for families in Morris County, and now you can celebrate its opening day. On April 1st, stop by Fosterfields to meet farm animals, take a tour of the Willows and experience agricultural life during the 20th century.
While you're there, be sure to try out the interactive Transportation Exhibit for some hands-on family fun.
Fosterfields Living Historical Farm is open from 10 a.m. - 5 p.m. Admission to the farm and The Willows is $6 per adult, $5 per senior, $4 for children ages 4-16, and $2 for children ages 2 and 3. Children under will be admitted for free.

The Friends of the Frelinghuysen Arboretum 21st Annual Plant Sale
The 21st Annual Plant Sale at the Frelinghuysen Arboretum features a variety of plant species including trees, shrubs, annuals, perennials, vines, herbs and heirloom tomatoes to help you unleash your inner green thumb. This year's theme is "The Collector's Garden," and several experts will be available to help you get the most out of your plants selection.
The Frelinghuysen Arboretum's Plant Sale will take place April 30th – May 1st, 2016 from 9 a.m. – 3 p.m. Admission is free.
Spring into the Season in Morris County!
If you're ever looking for something to do one day, these Morris County springtime events are a great option for first dates, family outings and afternoons with friends. Make sure you check Precision Chrysler's blog for more community events around Morris County!