The 10th most populous county in the state of New Jersey, Morris County has around 500,000 residents. It was founded in 1739 and named for colonial governor Lewis Morris, who was one of the signers of the Declaration of Independence.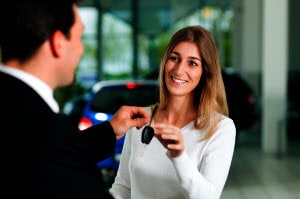 While located close to New York City, Morris County is a surprisingly rural area dedicated to its natural wildlife. It has three national protected areas: Great Swamp National Wildlife Refuge, Troy Meadows, and Morristown National Historical Park. However, NJ Transit does run through the county, making it easy to get to New York City for work or a taste of the metropolitan life.
Dodge Dealer in Morris County, NJ
When drivers are looking for a Dodge dealership in Morris County, NJ, they turn to Precision CJDR for trustworthy staff, an exceptional vehicle lineup, and as a dealership that encompasses all aspects of providing exceptional service.
As soon as you step foot on our dealership floor, you can expect to be greeted with a smile and have us listed to all of your new car shopping wants and needs. We know buying a new vehicle can be stressful, so we pride ourselves on being a Dodge dealer in Morris County that works for complete customer satisfaction.
New Dodge in Morris County, NJ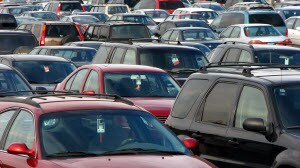 If you're looking for a new Dodge in Morris County, NJ, Precision CJDR is ready to set you up with a vehicle that matches your unique driving needs. Our new vehicle inventory is stocked with brand new Dodge models that you can be excited about. You'll be able to learn more and test drive the all-new Dodge Charger, Dodge Journey, Dodge Grand Caravan, and Dodge Durango, for example.
Our helpful team will make sure that you're up to speed with all of the new features of each Dodge model. You can look at the various new Dodge models at the Precision CJDR dealership by viewing our online new vehicle inventory.
Dodge Service in Morris County, NJ
To help you make sure that your new Dodge in Morris County, NJ, runs optimally, Precision CJDR has a helpful service center on site to take care of your maintenance needs. With a staff of trained vehicle technicians, we can help you with any problem.
Whether it's your brakes, transmission, or engine, whenever you find something wrong with your new Dodge, bring it to the professionals at Precision CJDR for precise Dodge vehicle maintenance with a speedy turnaround time. You can even schedule your next appointment with the Precision CJDR service center online.
For the most comprehensive Dodge dealer in Morris County, visit Precision CJDR. Our expert team will show you around our inventory, update you on all of the new Dodge models available, and even help you with any service down the road.
If you're looking for a new Dodge in Morris County, NJ, stop in to Precision CJDR today to schedule a test drive in a new model.