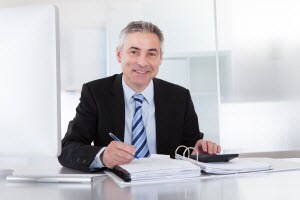 West Milford is a suburb of New York City with wide open spaces, plenty of delicious restaurants and tons of greenspace to explore. Hundreds of visitors flock to West Milford's parks each year, including The Abrams S. Hewitt State Forest and the Ringwood State Park, for their great hiking and biking trails. Between its idyllic surroundings and proximity to the city, West Milford is a great place to settle down and raise a family.
Welcome to Precision Chrysler Jeep Dodge Ram
The next time you're shopping for a pre-owned car, truck or SUV, stop by Precision Chrysler in Butler to look through our inventory. We have a variety of high quality used vehicles for you to consider, and each are competitively priced and in like-new condition.
It can be difficult choosing the perfect used car for your budget, lifestyle and driving habits, especially with so many options in our inventory. Luckily, we boast a highly trained, attentive and friendly sales staff who can help you choose the right pre-owned car. Just let us know what you're looking for with your next used vehicle, and we'll find one to fit those needs.
We're open from 9 a.m. - 9 p.m. Monday - Friday. and 9 a.m. - 6 p.m. on Saturday, so stop by to speak with a representative whenever your schedule allows.
Precision Service
Every car needs preventative maintenance to keep it running like new. The next time you need service or an inspection, make an appointment with Precision Chrysler's team of automotive technicians. We bring years of knowledge, experience, and passion to the table, to make sure your car gets the care it deserves.
Our auto service center takes care of any repairs, replacements or preventative maintenance procedures you need so that you can get the most out of your car's performance. The Precision Chrysler Service Center is open from 7:30 a.m. - 6 p.m. Monday - Friday, and 8 a.m. - 3 p.m. on Saturday. Make an appointment online, or call us at (888) 641-9998 to speak with one of our technicians.
Precision Financing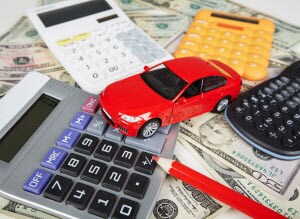 Buying a pre-owned car is a huge investment, so it's important to have a team of financial consultants in your corner when figuring out a payment plan. Whether you have good credit, great credit or not so great credit, Precision Chrysler's financial center can help you apply for an auto loan you can afford.
We'll go over all the options available for you, break down the terms and conditions of your final agreement, and help you find a plan that won't overextend your budget.  If you have any questions or would like to speak with a sales representative, call Precision Chrysler at (888) 313-2410.
Directions to Precision Chrysler
Precision Chrysler Jeep Dodge Ram is a twenty minute drive south from West Milford, New Jersey, conveniently located at 1341 Route 23 South, Butler, NJ.
From West Milford, head southwest towards Union Valley Road. Make a right towards Union Valley Road. Continue onto Union Valley Road. Turn left to stay on Union Valley Road, and follow for half a mile. Make a slight left onto Macopin Road. Follow Macopin Road for 5.1 miles.
Turn right onto Echo Lake Road. Follow Echo Lake Road for 2.2 Miles. Continue onto Charlottesburg Road. Use any lane to turn left onto NJ-23 South/Paterson Hamburg Turnpike. Continue to follow Hamburg Turnpike for 5.1 miles. Precision Chrysler Jeep Dodge Ram will appear on your right hand side.